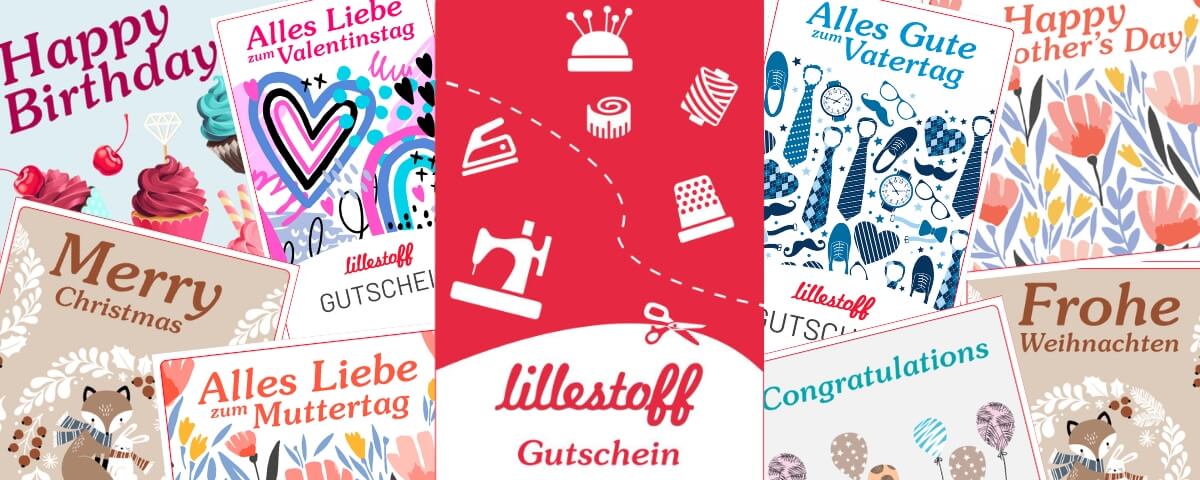 Exclusive Gift Vouchers for Every Occasion at Lillestoff
---
Looking for the perfect gift for Mother's Day, Valentine's Day, Father's Day, Birthday, Easter, Christmas, Halloween, or simply to convey best wishes?


At Lillestoff, there's an exclusive selection of vouchers that will make the heart of every design and fabric lover beat faster. These vouchers are not just a sign of appreciation but also an invitation to dive into the wonderful world of Lillestoff.
Recipients can decide for themselves which of the high-quality products they are most excited about. From unique fabric designs to creative accessories – there's something for every taste and occasion here.
The vouchers are designed in a modern style and can be easily printed at home. Simply choose the desired gift voucher, enter the value ranging from 10 to 200 Euros, and with just a few clicks, you'll have the perfect gift in your hands.
So, why wait? Discover the variety of vouchers and bring joy to someone that will be remembered for a long time. At Lillestoff, one always finds the perfect gift that comes straight from the heart.